WE MAKE SERIOUS PONTIAC
HORSEPOWER!
AND WE KNOW MORE ABOUT BUILDING STOCK PONTIAC ENGINES THAN ANYONE

For Sale page!
Take advantage of the (my) crummy economy as I put up core engine parts
and other things laying around I hope you'd like to buy.
-
1956 Nascar dual Quad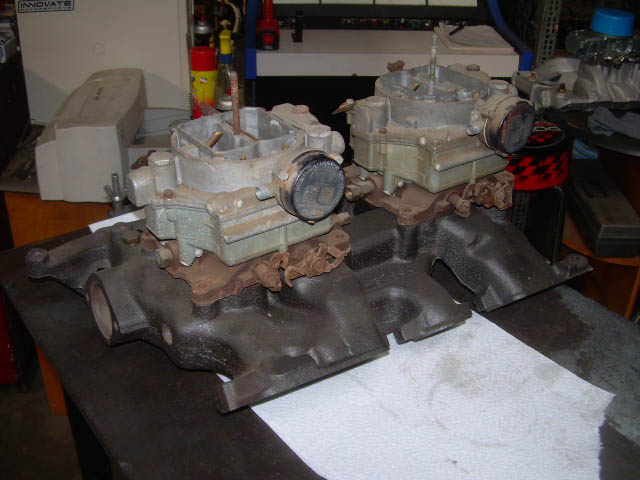 Both carbs have correct tags. Two carbs, one intake. $1200
I have hundreds of cast iron D-port heads in stock. Cleaned and magnaluxed.
I have most. I do have #12 or #64's at this time.
I also have 96's, 670's, 13's, 16's, 62's, 4X, 6X. Can mill them for specific CC's for $100 a pair extra.
Still available completely finished the best way known to mankind, with the correct springs for the cam as long as it's not a SOLID roller $995 a pair.
Any casting date installed for $300 extra.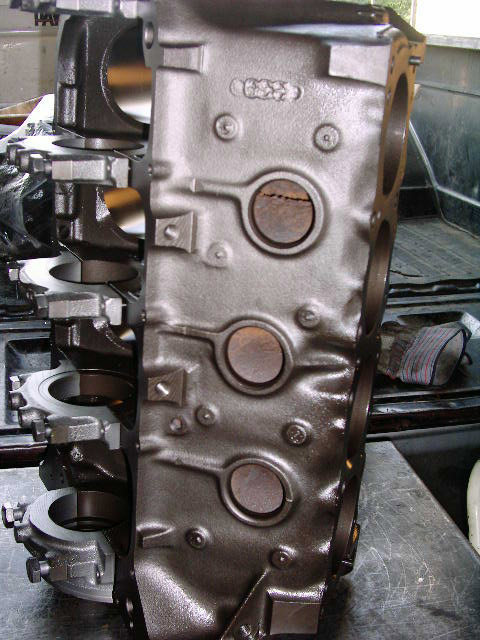 326, 350, 389, 400 blocks - cleaned and magged. Looking like this -
421, 428, 455 - call for availbility and price.
Over 600 cranks in stock. This is a small portion. Any 326, 350, 389, 400 cleaned and magged - NOT turned = $325
Some 421, 428, 455's available. Email for price and availablity.
or trans. Ten bolt cheapie rear - roller - best offer.