WE MAKE SERIOUS PONTIAC
HORSEPOWER!
AND WE KNOW MORE ABOUT BUILDING STOCK PONTIAC ENGINES THAN ANYONE

For Sale page!
Take advantage of the (my) crummy economy as I put up core engine parts
and other things laying around I hope you'd like to buy.
-
1956 Nascar dual Quad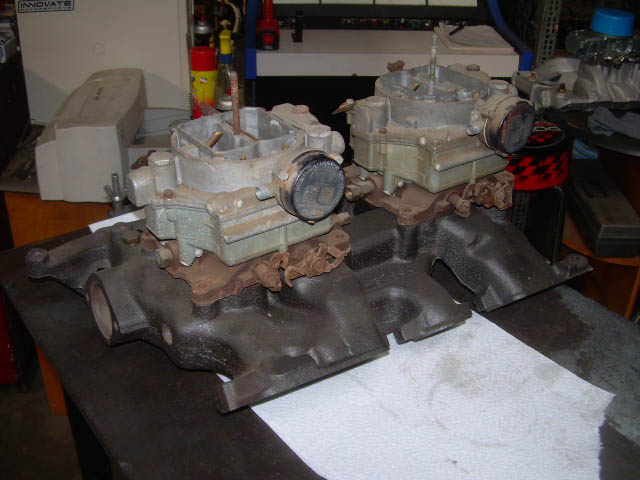 Both carbs have correct tags. Two carbs, one intake. $5000
I have hundreds of cast iron D-port heads in stock. Cleaned and magnaluxed I'll sell some casting numbers them bare unmachined for $600 a pair.
I have most. I do not have #12 or #64's at this time.
I have 96's, 670's, 13's, 16's, 62's, 4X, 6X. Can mill them for specific CC's for $100 a pair extra.
Still available completely finished the best way known to mankind, with the correct springs for the cam as long as it's not a SOLID roller $995 a pair.
Any casting date installed for $300 extra.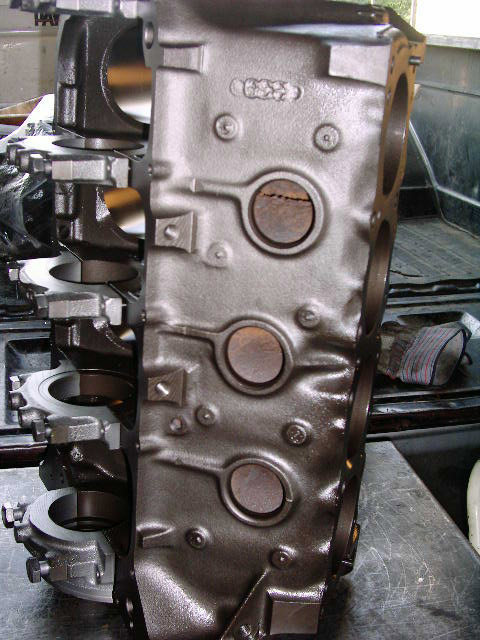 326, 350, 389, 400 blocks - cleaned and magged. Looking like this - $600.
421, 428, 455 - call for availbility and price.
Over 600 cranks in stock. This is a small portion. Any 326, 350, 389, 400 cleaned and magged - NOT turned = $325
Some 421, 428, 455's available. Email for price and availablity.
Rust free - clean straight no eng or trans. Ten bolt cheapie rear - roller - best offer.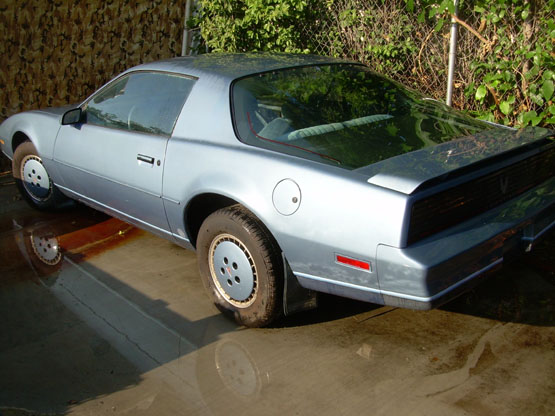 1983 Bascially a one owner - just mint. I was hoping to turn this into the new race care after the
insurace settled when the race car was destroyed. Don't ask me about insurance companies. Not over yet.
The guy who owned this car was just loved it. Took great care of it. 5 speed / posi.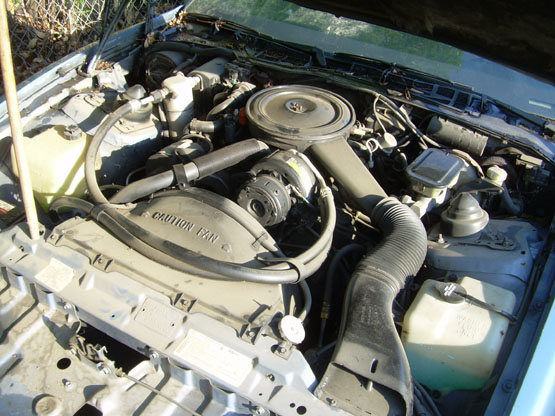 All stock. Very mint. Make offer over $2000. Does run and drive but has rod knock.