WE MAKE SERIOUS PONTIAC HORSEPOWER

AND WE KNOW MORE ABOUT BUILDING STOCK PONTIAC ENGINES THAN ANYONE.

Great Looking New Product.
Pulleys for stock '60's and '70's applications.
scroll down to see prices
We now carry all of these and much more. See list below: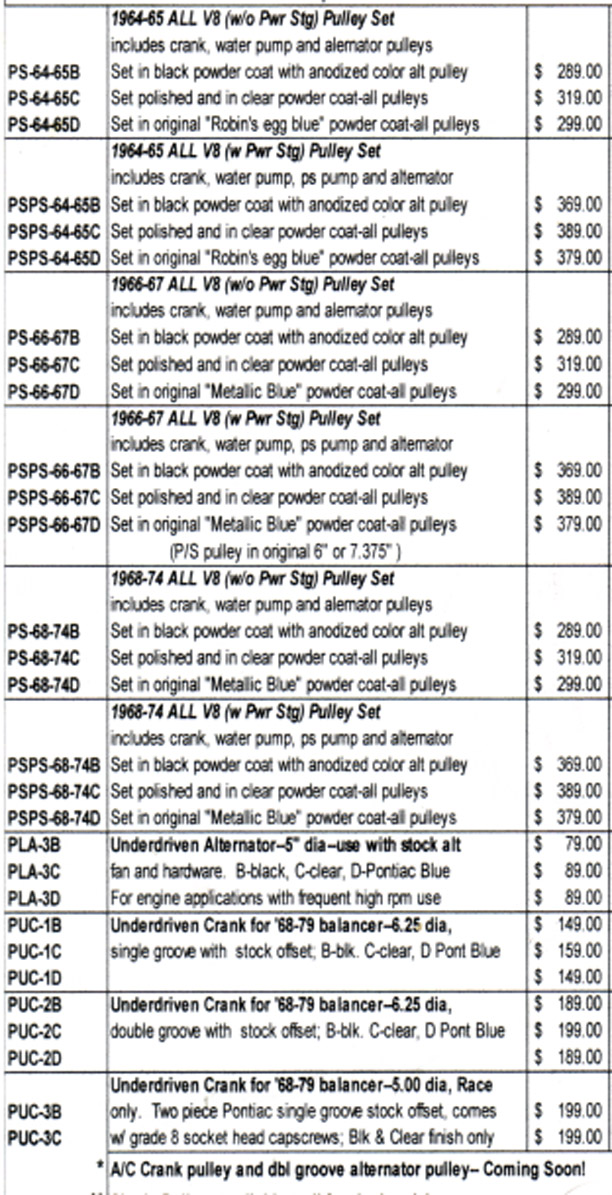 ** Single Pulleys available - call for pricing
*** Part number stamping fee of $10.00 for orders requesting original part numbers.
E-Mail orders from the front page.